Tap Room
Beer lineup changes often
Sunday 1:00-5:00
Monday 4:30-9:00
Tuesday Closed
Wednesday Closed
Thursday 4:30-9:00
Friday 4:30-10:00
Saturday 1:00-8:00
816 7th St.,
Boone, IA 50036
Roxie Irish Red
Irish Red
5.5% ABV 25 IBU
English Mild
English Mild
4.7%
Jefferson Co. Cider
Cider
6.0% ABV
BVB Root Beer
Root Beer
Non Alcoholic 0 IBU
Semi-Crazy Blonde
Blonde
5.5%
Vanilla Bourbon Imperial Porter
Porter
9.1%
E.S.B
Extra Special Bitter
6.8%
Halligan Porter
American Porter
6.0%
OL GRIZ
Barly Wine Style Ale
OL' GRIZ is a barley wine style ale that possesses a thick, full body with complex estery aromas and rich caramel flavors. Over time, it will develop slightly sweet sherry flavors that will add to the complexity. Enjoy fresh or it may be cellared for many years.
11.5% ABV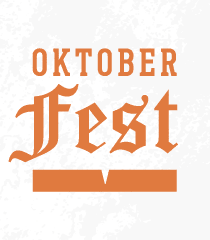 Oktoberfest
Marzen Lager
5% ABV 20 IBU
Vanilla Bourbon
Imperial Porter
8.5% ABV
Black Rye IPA
Black IPA
7% ABV 74 IBU
Semi-Crazy Blonde
American Blonde Ale
5.1% ABV 18 IBU
Nut Brown
English Brown
5.5% ABV
Core Beers
Ask for them at your favorite pub
Roxie Irish Red
Irish Red
Roxie is our version of an Irish Red. It is filled with complex malt flavors and aromas. This medium bodied beer is very easy drinking with a clean finish.
5.5% ABV 25 IBU
Boone Valley IPA
American IPA
BVIPA is a traditional West Coast style IPA with appropriate upfront bitterness and a strong malt backbone. Our IPA is full of citrus flavors and aromas with a clean finish that will leave you wanting more.
6.75% ABV 70 IBU
Halligan Porter
American Porter
Halligan is a beer that will soon be your "Go To" beer even if you don't drink dark beers. It is low in bitterness with slight roasted and chocolate flavors and aromas.
6% ABV 35 IBU
Our story starts as more of a notion than a true mission – a simple wish to try brewing beer. The beer that came from a brewing kit was pretty successful, but not nearly enough of a challenge for Rick. This little side project grew into a true passion for brewing. Many hours were spent in the garage with family, friends, and neighbors testing skills and "tweaking" beers. Always looking for an honest opinion to help him develop his beers, Rick entered competitions in Iowa, Colorado, Minnesota, and Wisconsin, winning several awards along the way. The growing success and desire to share the beer led Rick and his family to open the Boone Valley Brewing Taproom in early 2012 with a 1bbl brewing system. In April of 2015, BVB and team expanded its facility to a 20bbl brewing system and moved main production across the street. BVB's bottles and kegs are distributed all over central Iowa and Cedar Falls/Waterloo area. Boone Valley Brewery remains dedicated to crafting quality beers and building genuine relationships. Thanks for dropping into the valley!
Taproom
816 7th Street
Boone, IA 50036
Production / Shipping
702 Keeler Street 
Boone, IA 50036
Mailing Address
P.O. Box 791
Boone, IA 50036
Address